A Very Occasional Blog
I'm a genealogist by profession, with credentials from AGI.  I also dabble in local history and the history of Irish golfers, and I'm always writing something!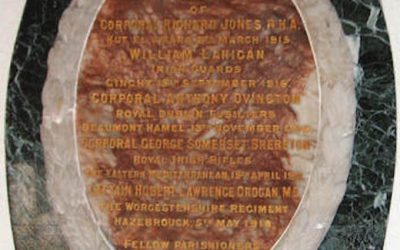 ​Those who died in the Great War (1914-1918) are commemorated each year on 11 November. Huge numbers of Irishmen enlisted to fight in the British Army, the Royal Navy or the forces of other countries in the British Empire. They joined and fought for a variety of...
read more
Gorry Research,
Baltinglass,
Co. Wicklow,
Ireland
info@gorryresearch.ie For Gorry Research's selection of links  relating to;
Genealogy
Local History
& Golf History
visit the Links page here