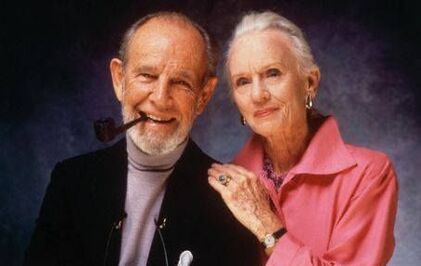 On a cold February night in the Glen of Imaal, Co. Wicklow, in 1799 it would have seemed unimaginable luxurious to those trying to stay warm that people in the future would swim in heated man-made pools.  Rebels on the run hardly thought about such things.  Telling ghost stories or tales about strange spirits might have whiled away the hours, but would they ever have thought that such stories could be told in the future through pictures moving on a wall?
Unless you're from West Wicklow or have some family connection with the event, you're unlikely to have heard of the siege at Derrynamuck.  It followed the 1798 Rebellion in Ireland and involved the capture of a group of rebels, with only their leader, Michael Dwyer, escaping.  On the other hand, if you're not too young you may be familiar with the film Cocoon, released in 1985. It was about elderly people in a retirement home gaining youthful energy by swimming in a pool owned by aliens. It was a big hit at the time, and led to a sequel.
On the surface there is nothing to connect Derrynamuck and Cocoon.  Separated by circumstance, character, the Atlantic Ocean and almost two centuries, they have no visible common factor.  However, genealogy has a way of drawing unrelated things together.
It's a small world, as they say.  Mathematicians and social psychologists have long theorised about the connectedness of the human population and their idea has been popularised by the term 'six degrees of separation'.  The hypothesis is that any two individuals on the planet are connected in some way by no more than five intervening people.  Well, a person concerned with Derrynamuck was connected to a person who acted in Cocoon through three intervening people.  Therefore, there are just four degrees of separation between Derrynamuck and Cocoon.
The connection was not through Michael Dwyer or any of the rebels who were with him.  Instead, the person concerned was Dominick Edward Blake.  He was a young man in the 1790s and certainly not a rebel.  Blake was a Church of Ireland (Anglican) clergyman, though he may not have been ordained at the time of Derrynamuck.  Then in his late 20s, he had yet to secure an appointment to a parish within the C. of I.  It was not until 1804 that he became the minister in Kiltegan, Co. Wicklow, a position he was to hold for nineteen years.  Dominick Blake was born in Co. Roscommon.  Exactly why he was in West Wicklow in February 1799 is unclear, but he may have been a friend of William Hoare Hume of Humewood, his contemporary at Trinity College Dublin.  In fact, Blake, Hume and the rebel leader Dwyer all were born in or about 1772.
The 1798 Rebellion was an uprising against British rule, led by members of the United Irishmen and prompted by support from the French.  The United Irishmen were mainly led by Protestant radicals and in Ulster the rebellion primarily involved Presbyterians.  In the general area of Wicklow the rebellion primarily involved Catholics and events led to sectarian distrust and violence.  Landlords, such as the Humes, expected their tenants of whatever religious persuasion to support them in fighting the rebels.
It was a trying time for all and the ties of loyalty often were tested.  On occasion Dwyer himself was accused by fellow rebels of being too fond of Protestant neighbours.  On the other hand, an anonymous letter to Dublin Castle called for William Hume of Humewood to be 'properly cautioned from screening the disaffected of his own neighbourhood'.  This William Hume was the father of William Hoare Hume.  In October 1798 he was killed by a rebel named John Moore on the road from Ballinabarney Gap to Rathdangan.
Dominick Blake's role in the story of the siege of Derrynamuck, four months later, came about by chance.  A local man named William Steel got wind of the fact that Dwyer and his party were staying in Derrynamuck on the night of 15 February 1799.  Steel was in Humewood at the time, as was Blake 'who luckily happened to be on horse back'.  Steel gave him the information and he galloped off to the garrison at Hacketstown to convey it to the commanding officer of the Glengarry Fencibles, a regiment apparently made up mainly of Catholics from the Scottish highlands who spoke little or no English.
As Charles Dickson's The Life of Michael Dwyer states, the twelve rebels staying in three houses in Derrynamuck were surrounded by the Scottish regiment in the early hours of 16 February.  In the exchange that followed a private soldier was shot dead, a corporal was fatally wounded and three of the rebels were killed.  Dwyer escaped and the remaining eight rebels were captured.  On 23 February they were tried in Baltinglass and sentenced to death.  Three who were deserters from army and militia regiments were shot.  Four others were hanged.  The other man saved his life by informing about a murder which he may well have committed himself.
Four months after the siege Dominick Blake married Ann Margaret Hume, whose father had been killed the previous autumn.  The marriage took place on 25 June 1799 and by then Blake was an ordained minister.  His first recorded appointment was two years later, as curate in Kilcock.  In 1804 he became Rector of Kilranelagh and Kiltegan.  The present church in the village of Kiltegan, St. Peter's, was built in 1806.  The adjacent Glebe House (since enlarged and now no longer a church property) was built about a decade later.  However, the Glebe House may not have been completed during Rev. Dominick Blake's lifetime, as his address when he died was Barraderry.  It may be that he rented Barraderry House, just outside Kiltegan, from the Pendred family.  On the other hand, he may have had a residence on the part of Barraderry townland owned by the Humes.
Dominick Blake and Ann Hume had two sons born in Kiltegan, the younger being William Hume Blake (1809-1870).  He added to the Hume-ness of his line by marrying his cousin Catherine Hume in 1832.  In the same year his extended family, including his mother, emigrated to Upper Canada.  He and various relatives were prominent enough in their new country to merit entries in the Dictionary of Canadian Biography.  William Hume Blake and Catherine Hume were the parents of Sophia Blake who married Verschoyle Cronyn.  Their son Hume Blake Cronyn (1864-1933) was a lawyer and politician.  His son, also named Hume Blake Cronyn, became an actor.
Hume Cronyn may not have been the biggest name in Hollywood but his was a very recognisable face among character actors from the 1940s to the first decade of the twenty-first century.  His first film was Hitchcock's Shadow of a Doubt (1943).  He received an Oscar nomination for his supporting role in the 1944 film The Seventh Cross.  It was the first film in which he appeared with his wife, Jessica Tandy.  Cocoon was one of the last in which they worked together (as one of the elderly couples swimming in the aliens' pool), but it was released four years before Jessica Tandy's career reached its zenith with Driving Miss Daisy.
Hume Cronyn's other films included Cleopatra (1963), The Parallax View (1974), The World According to Garp (1982) and Marvin's Room (1996).  He won three Emmys and a Tony for performances on television and stage, as well as a Tony in 1994 for Lifetime Achievement, jointly with Jessica Tandy.
Following Dominick Blake's death on 2 October 1823 in his 51st year his parishioners in Kiltegan erected a plaque in St. Peter's church expressing 'their deep sense of his worth' and 'their grief for his loss'.  A decade later his widow Ann emigrated to Canada, where she died in the 1860s.
After Derrynamuck Michael Dwyer spent nearly five years evading capture in the Wicklow Mountains before surrendering in the belief that he and his companions would be pardoned and sent to the USA.  The man he chose to surrender to was Dominick Blake's brother-in-law, William Hoare Hume.  That instead the rebels were sent as convicts to Australia was never blamed on Hume.  Hume died in 1815 in his early 40s.  Dwyer died in New South Wales in 1825, almost two years after Blake, aged 53.
In August 1948, during the 150th anniversary of the 1798 Rebellion, what became known as the Dwyer – McAllister Cottage in Derrynamuck was handed over to the state in the person of President Seán T. O'Kelly.  The ceremony was attended by William Hoare Hume's great-granddaughter, Catherine Marie Madeleine 'Mimi' Weygand.  Mme. Weygand died in 1991, ending the Hume family's association with Humewood, Kiltegan and West Wicklow.
[I wish to thank Canon Jones and Kiltegan Parish for allowing me to use the image of the Blake plaque; also, I wish to thank Ms. Tandy Cronyn (daughter of Hume Cronyn), Darryl Reilly (New York City arts blogger) and Alan Hanbidge (Kiltegan Parish) for their assistance.]