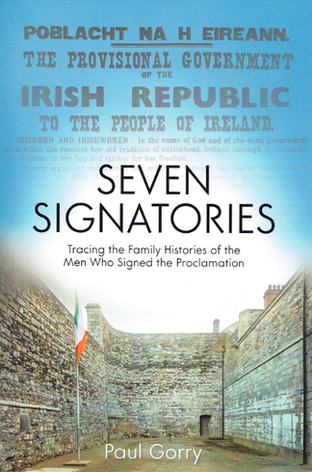 ​I'm feeling quite happy today because my new book Seven Signatories: Tracing the Family Histories of the Men Who Signed the Proclamation is hot off the press. It concerns the ancestry of the leaders of the Easter Rising in Ireland in 1916.
Originally it was an Irish Family History Foundation / Rootsireland project, which I was given while editing online material for them. It was first published as a special issue of Clann, the online Rootsireland magazine, at Easter 2016. In more recent months Kildare County Council and Merrion Press / Irish Academic Press took the project further to publish it in book form.
I've yet to see a copy but I'm reliably informed that it is now in print and ready for the Christmas market. It's on the Merrion Press / Irish Academic Press website.